561.922.3928
Cabinet Designs
.
KITCHEN AND BATHROOM CABINETS
Quality Custom Cabinet Design
When you are planning kitchen and bath renovations in South Florida, you need a well-established company that you can trust. At Boca Kitchens & Floors, we have provided quality kitchen cabinets and bathroom cabinets to residents of our community for many years. Since cabinets are one of the most important aspects of a kitchen or bathroom, choosing the ones that you can count on is essential! All of our custom cabinets offer a lifetime warranty and free modifications to turn any kitchen into a custom kitchen.
We provide cabinets from the following trusted manufacturers:
You can form a variety of styles, such as traditional or contemporary. Our cabinets come in many different colors and materials, to match your particular custom cabinet needs. Whether you want simple or ornate cabinets, you are sure to find something to call your own. Visit our showroom for ideas for your next project! Call our Boca Raton office at (561) 948-4549.
Crystal Cabinets
Crystal Cabinets is a family owned business offering custom and semi-custom cabinetry both framed and frame less. Wood constructed cabinet boxes are a standard in all lines, and Green-Core Plywood is an option. Exotic veneer doors are an interesting choice in their contemporary offerings, as well as their painted and highlighted colors. For more budget oriented projects, they offer a more economical selection in their "current" line.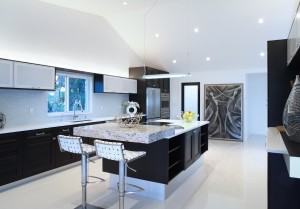 Ultracraft
Ultracraft is a frameless cabinet manufacturer with over 25 years experience offering both contemporary and traditional styling in wood, acrylic, metal and thermofoil. The acrylic line is a European style of cabinets with aluminum on the doors and metal drawer boxes. Their wood line now includes three different colors of bamboo floors and an extensive offering of wood species, stains, paints, glazes and aging elements, all at an affordable price.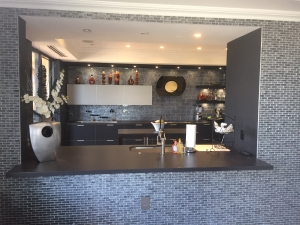 Cuisines Laurier
A frameless cabinet line from Canada, their contemporary offerings are a must to see. Their new textured and gloss laminates create a unique look and the edge treatments offered are new and exciting. Frameless cabinets are their standard construction.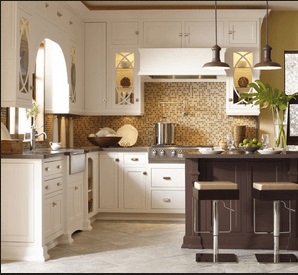 Omega Cabinetry
Omega is a full custom cabinetry company with Dynasty as their semi-custom line offering more economical choices. It is a framed cabinet line and offers all plywood constructed box a standard. If character, warmth and unique effects are what you prefer, then traditional cabinetry form Omega should be your choice. They have recently added their "full Access" cabinets which introduces a more contemporary look in a frameless cabinet.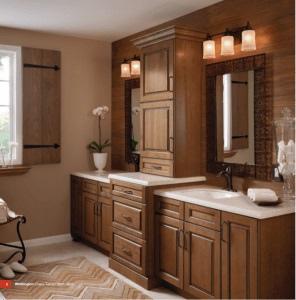 Kitchen Craft
Kitchen Craft is a frameless cabinet manufacturer that offers both quality and versatility, with a trend toward European styling designed to fit and budget. Their many choices in doors include brush finishes, rift and white oaks and bamboo.

Request More Information